Project Report

| Sep 13, 2023
Introducing our Newest Project: Educando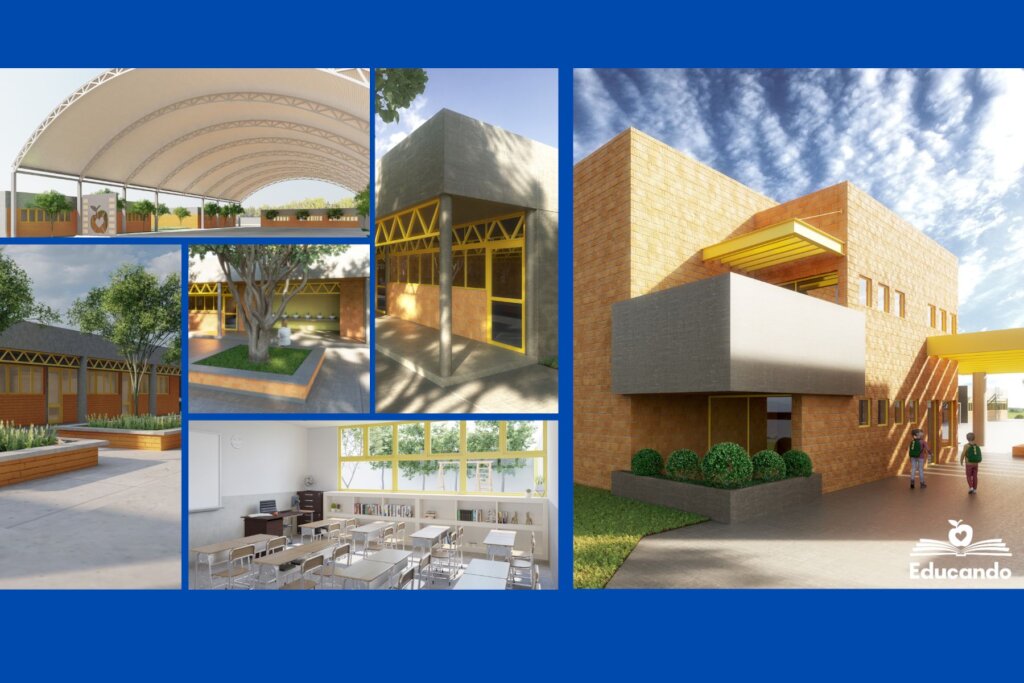 Fundacion Nutriendo is thrilled to announce the grand opening of an exciting addition to our organization's outreach, Educando Centro de Educación en la Excelencia (Educando Elementary School). This state-of-the-art institution is poised to revolutionize the elementary education experience in San Luis Potosí and the entirety of Mexico. With the groundwork laid out, we are excited to cater to the diverse needs of our young learners in this community.
Educando is more than just a school; it's a sanctuary for growth, innovation, and discovery. Located in Laguna de San Vicente, SLP, this newly established elementary school will be designed to nurture the minds of our students and empower them for a lifetime of learning.
What Sets Educando Apart:
Cutting-Edge Facilities: Our school will have modern, purpose-built classrooms. These rooms are equipped to provide our students with an optimal environment for educational growth and well-being.
Diverse Curriculum: At Educando, we believe in a well-rounded education. Our curriculum will provide our students with an elevated education from highly trained and qualified teachers. Our extended school schedule and advanced English classes will provide the groundwork for accelerated growth.
Dedicated Educators: Our team of experienced and caring educators is committed to providing individualized attention to every student. We believe each child has unique potential. In understanding that potential, we will give our students the dedication and attention they need to thrive.
Community Engagement: Educando is not just a school; it's a community hub. With the support of our staff and the use of our Nutriendo 360 Care Model, we will encourage parental involvement, community partnerships, and collaborative projects to create a thriving educational ecosystem. At Educando, we understand that to measure the growth of our student's education, we must go beyond the classroom.
How Can You Help?
A firm educational foundation is the key to shaping the leaders and innovators of tomorrow. At Educando, we are committed to providing our students with the best possible learning experience. An experience that equips them with the knowledge and skills they need to succeed in an ever-changing world.
To continue our mission of excellence in education, we rely on the generosity of our community members and supporters like you. Your donation can impact the resources and opportunities we can offer our students. Your contribution will directly benefit the education and growth of our young learners.
We thank you for taking the time to read up on our cause. Together, we can continue to shape the change of Mexico.
Links: