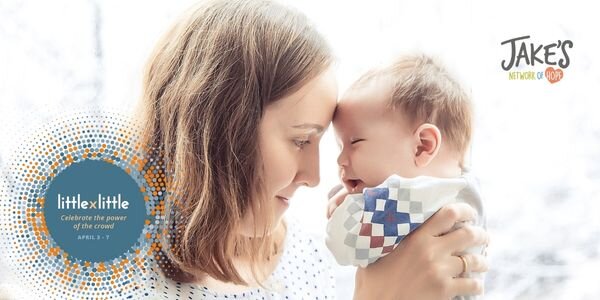 Jake's acts as the bridge between product and people, managing the procurement, sorting, storage and distribution of hygiene products and basic needs items. We work directly with other 501c3 nonprofits, schools or faith-based organizations to reach people in need.
Since the beginning of 2023 through mid-March, our partners have requested products for 5,837 kids in need of diapers. This is typical demand that will only grow as our partnerships do. In 2022, we distributed nearly 555,000 diapers … an average of 46,250 diapers out the door each month!
Here's a look at the impact those diapers have, from the words of our partners:
"One of our families has one infant at nine months and one toddler at two years of age. The family is on a very fixed income and the mom relates that the diapers and wipes help her out so very much. She wants to thank Jakes Network of Hope for being such a blessing to her family." — Theresa Arts, SonShine Room - Fellowship Bible Church
"Many of our clients are trying to do their best for the children that they have. It isn't just important for them to be able to put food on the table, it is necessary for them to be able to provide a clean and healthy living situation. By having the diapers available to them, this helps with the health and well being of the parents and the child. They are always so grateful that we have them available." — Jericho Road Ministries, Inc David Eldredge
Families appreciate being able to focus limited funds on food and shelter as their needs for diapers are met by our partnership with Jakes." — Family & Childcare Resources of NEW - Shelby Belanger
From a foster parent: "This has been very helpful to us as we use daycare and this had provided the supplemental diapers we need for daycare as they change on a schedule along with as needed." — Taylor Trost, Lakeshore Foster Families & Friends in Manitowoc
Thank you for all your help in making this change, Little by Little every situation gets better!
Links: