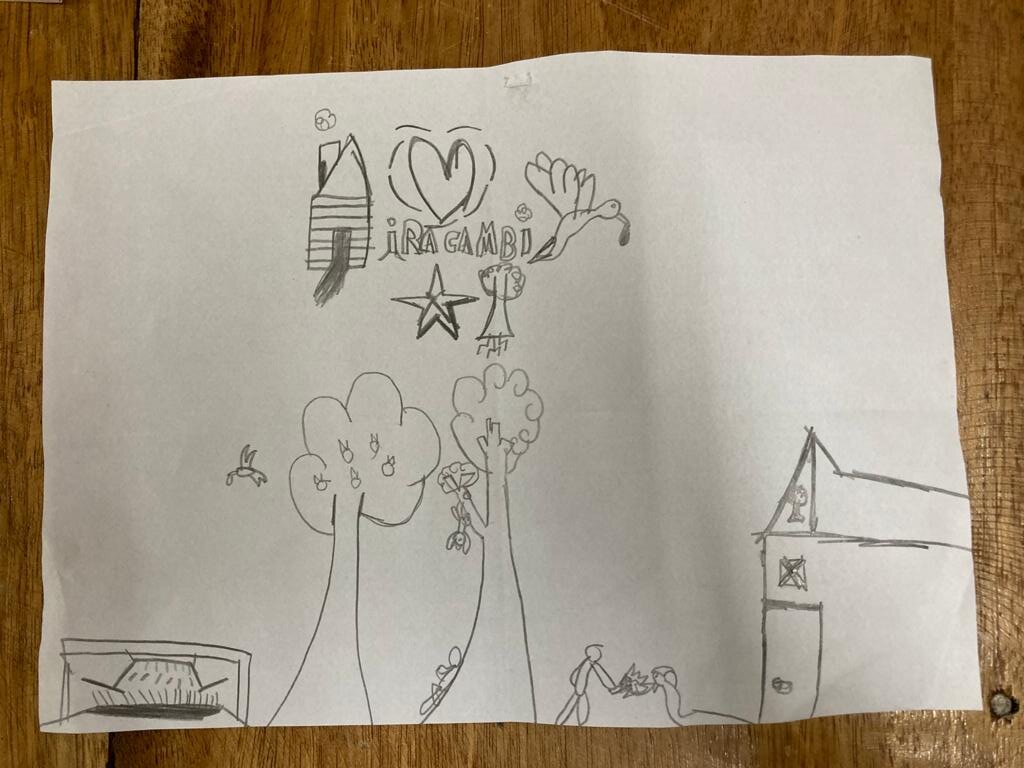 Dear Donor,
I hope this letter finds you in good health and high spirits. I am writing to express my heartfelt gratitude for your generous donation to the Young Ecoleaders program, which has made it possible for young individuals to visit and learn more about the Mata Atlantica in the interior of Minas Gerais. Your support has provided a transformative experience for these young minds.
I would like to share with you a heartwarming story about one particular child who has been profoundly impacted by this program. This child has eagerly absorbed every bit of knowledge about nature, and their passion is beautifully expressed through their drawings. Their artwork depicts the lessons they have learned so far, emphasizing the importance of living in harmony with animals, trees, and plants, and recognizing nature as our true home.
The visit to the Mata Atlantica has been a life-changing experience for these young participants. It has allowed them to witness the beauty and wonder of the natural world firsthand, fostering a deep connection and understanding of the delicate balance that exists within it. They have come to realize that we are all interconnected, and that our actions have a profound impact on the environment and the creatures that call it home.
Your contribution to the Young Ecoleaders program has not only provided these children with an opportunity to explore the Mata Atlantica, but it has also instilled in them a sense of responsibility towards nature and a desire to protect it. They have learned valuable lessons about conservation, sustainability, and the importance of preserving our natural heritage for future generations.
Once again, thank you for your invaluable contribution. Your generosity has helped shape the minds and hearts of these young ecoleaders, and their commitment to protecting our precious natural resources is a testament to the impact your support has made.
With deepest appreciation,
The Iracambi team